smitha milli
---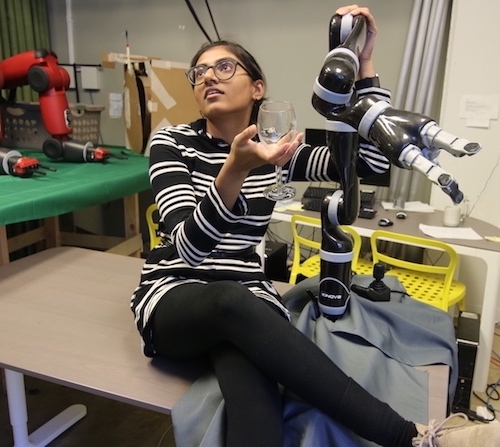 The Scientific Method (2017)
I want to make machine learning systems more robust and reliable. I am a 1st-year PhD student at Berkeley advised by Anca Dragan and Moritz Hardt. In Summer 2017 I was a research intern at OpenAI. I am a part of the Berkeley Artificial Intelligence Research Lab and the Center for Human-Compatible AI .
I introspect a lot on my own styles of thinking and productivity (aim -> phronesis). Here is some collected research advice. I like books (history, philosophy, econ, Haruki Murakami, children's books with deep themes, …), art, and performances (improv, plays, poetry slams, storytelling, stand-up comedy, …).
If you want to chat, shoot me an email at smitha dot milli at gmail dot com.
people providing me validation
NSF GRFP Recipient
Berkeley EECS Excellence Award
My parents
teaching
workshops co-organized
Reliable Machine Learning in the Wild. ICML 2017. website